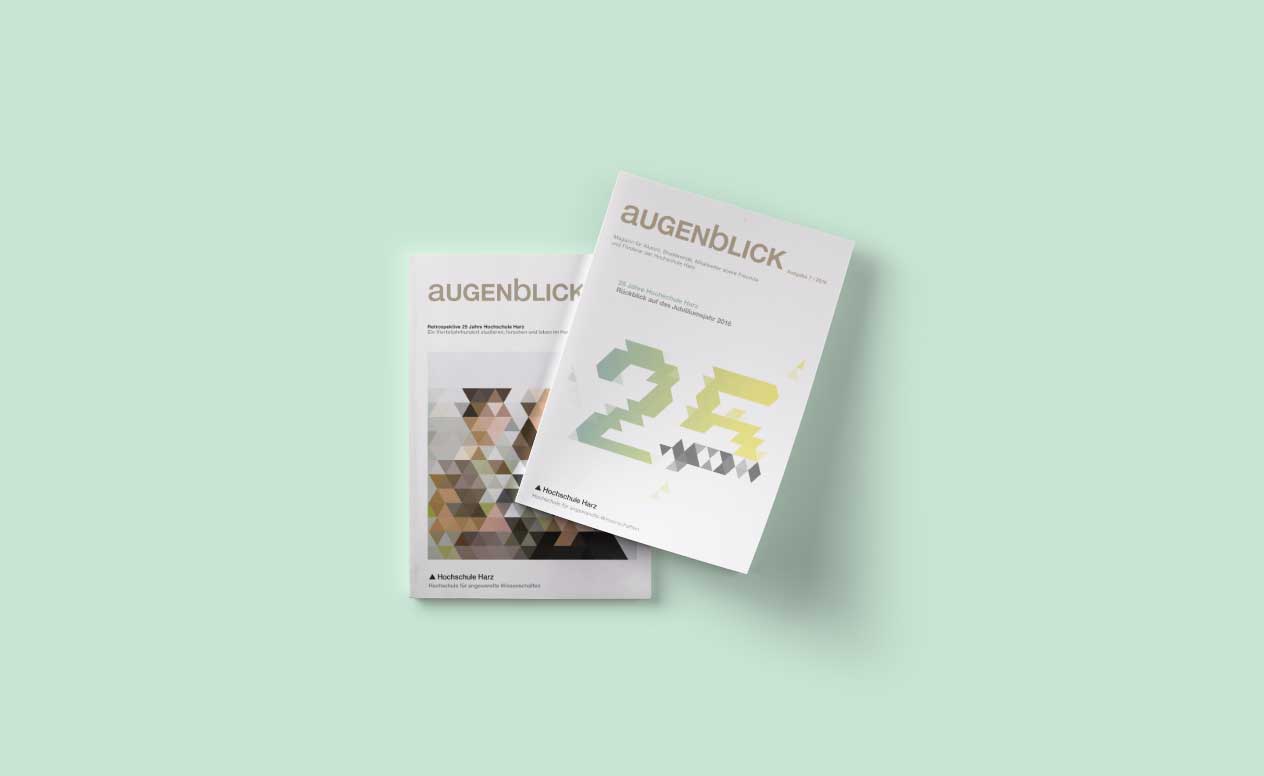 augenblick
New issue of the university magazine of the Harz University of Applied Sciences, Germany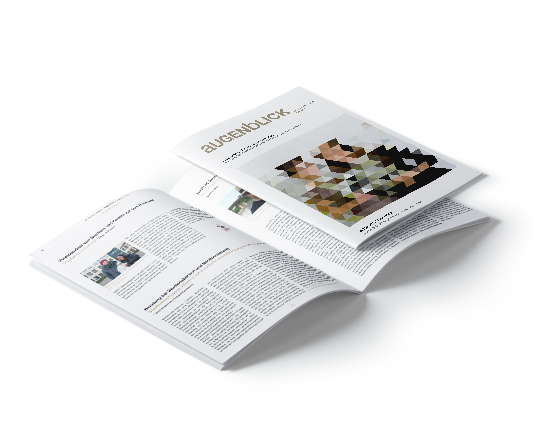 This was my first solo project for a client during my internship at CDLX Berlin. I had the opportunity to design the new issue of augenblick magazine and supplement with the topic of the 25th birthday.
My responsibility was to work with the client from the beginning, to decide how each page should look like in consideration of the existing guidelines, project management, typesetting, photo editing and final artwork.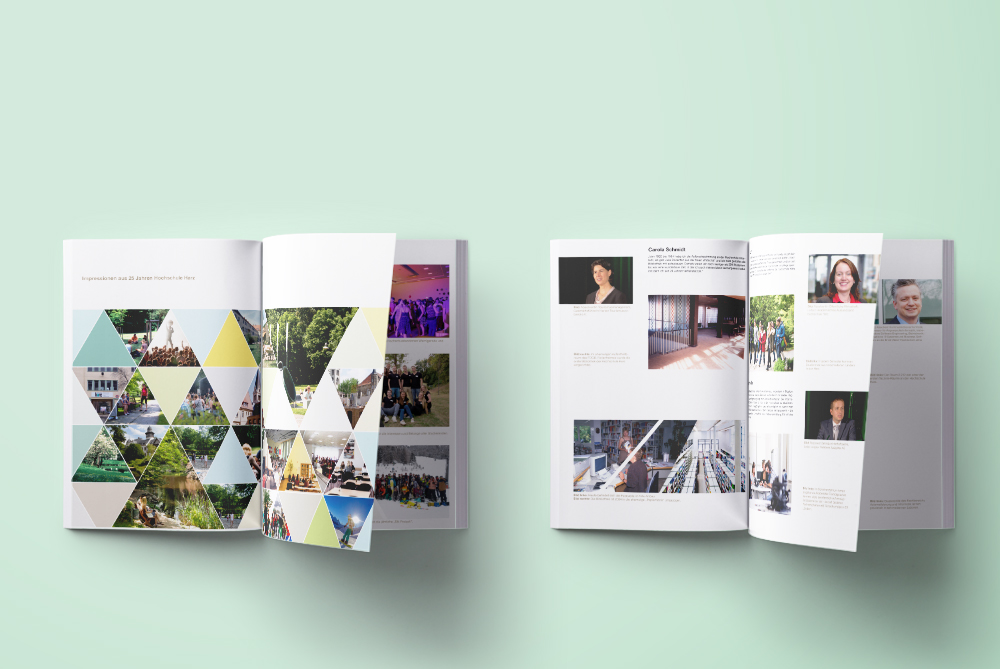 Progress
During this project I had the opportunity to develop my skills in project management, editorial design and how to deal with clients.
Client
Hochschule Harz,
Hochschule für angewante Wissenschaft
Buero
CDLX Berlin
Designer
Julia Haaf
Date
January 2017
My role
Editor