Donor profile pdf
The Donor Tracker is a unique online resource that ­offers free, independent, up-to-date analysis of 14 major OECD donors' official development ­assistance.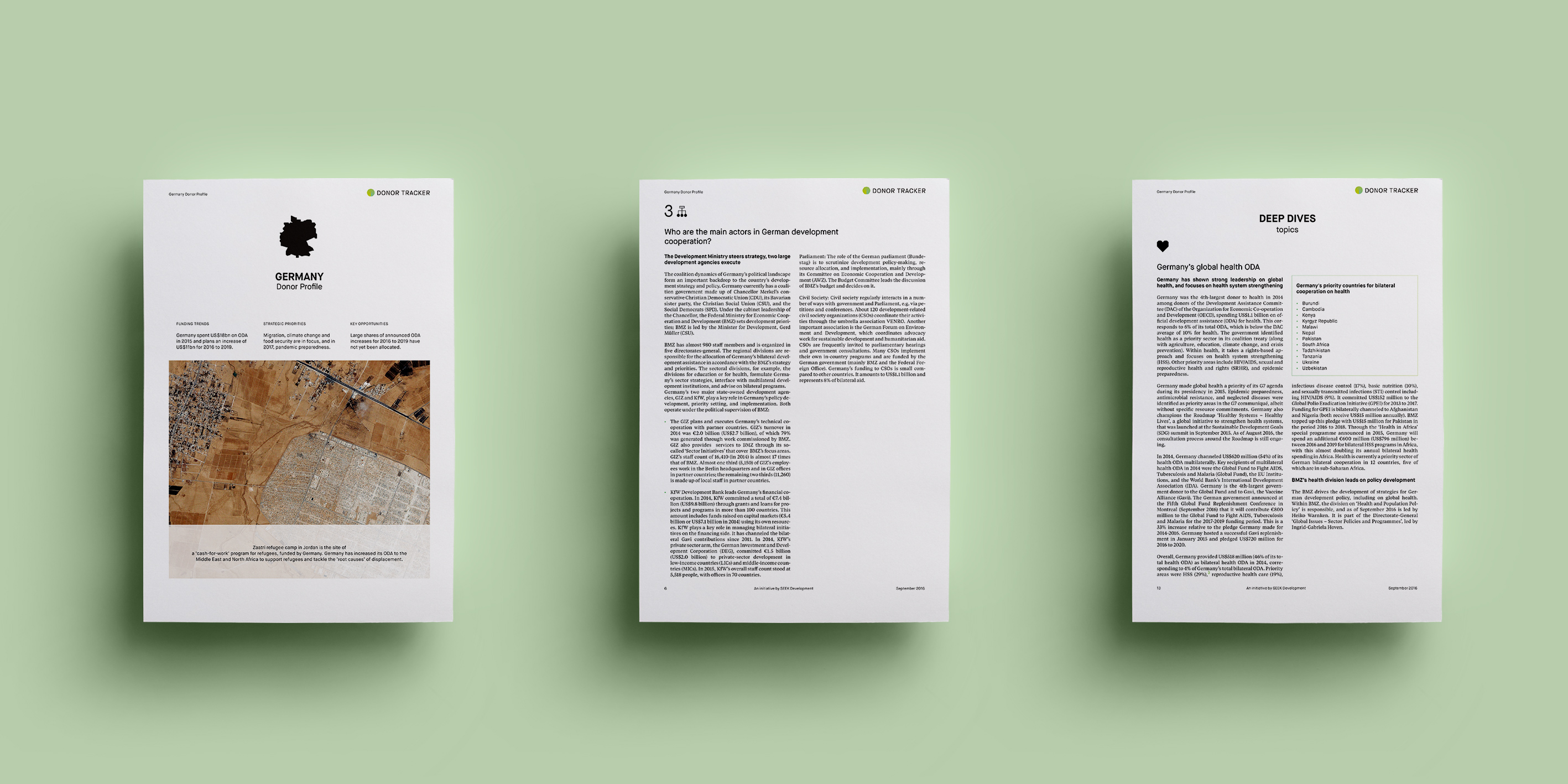 Story behind
During my internship at CDLX Berlin, we had Donor Tracker as our client. The project was to to develop their online source.
My responsibility in this project was to create a design concept for a pdf template system in InDesign so that the client would be able to add and change the content by themselves without affecting the design. Therefore I had to create different icons, and infographics and finalize the drawing.
These donor profile pdfs are avaliable to download on every country site on the website to get some more information.
My responsebility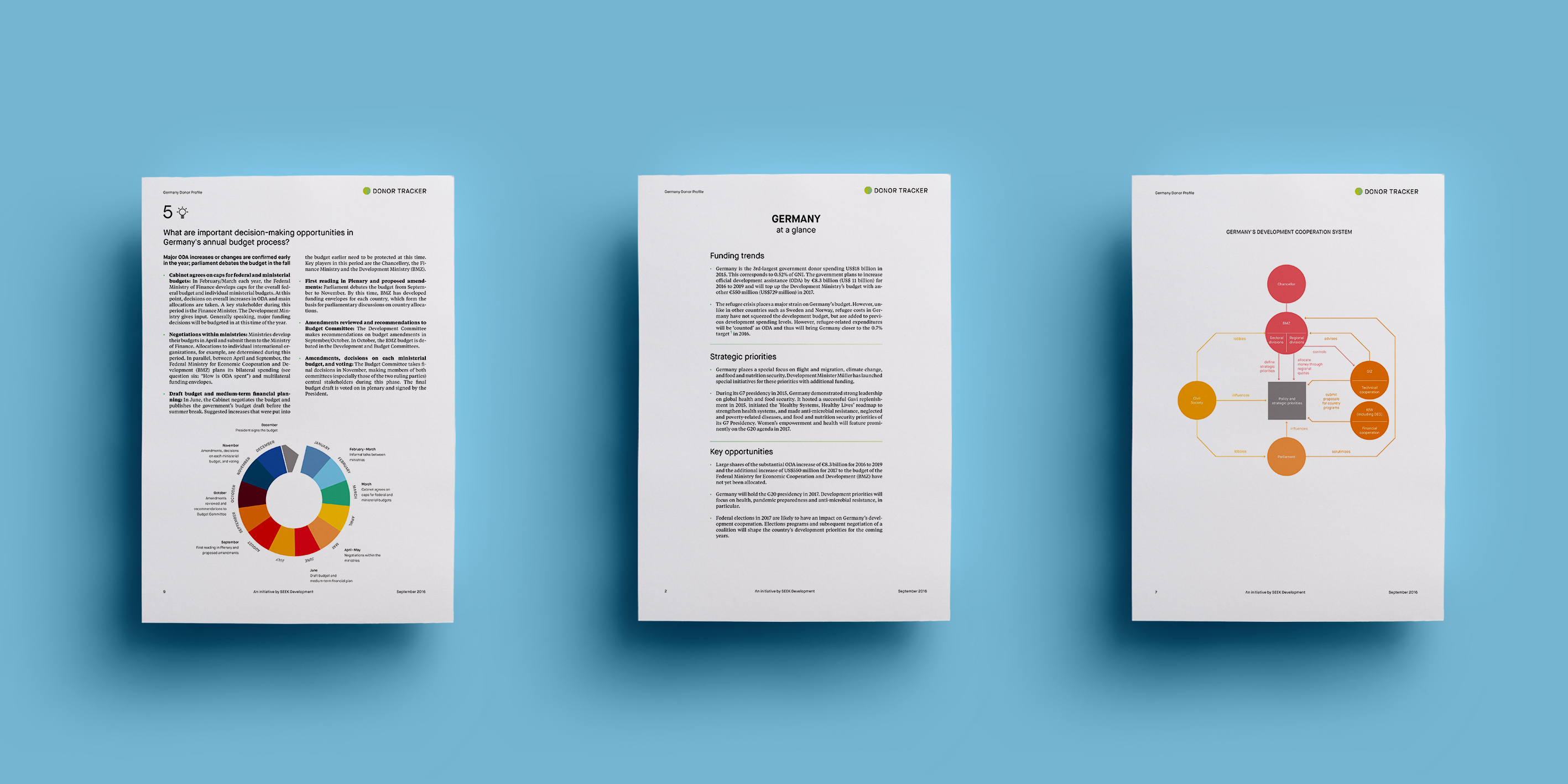 Buero
CDLX Berlin
Designers
Julia Haaf
Date
January 2017
My role
Editor