basiccancer.info is an informative website concept to help people to find basic information to better understand cancer.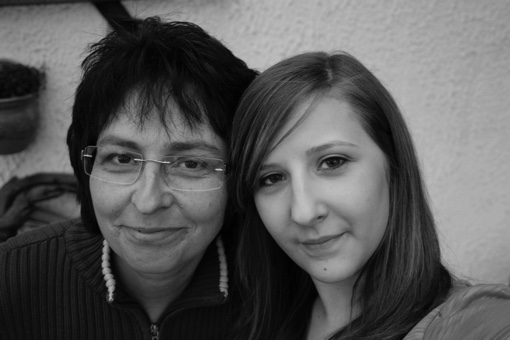 In the past few years cancer has been a very present part in my life, it took away the most important person of my life: my mother. To get something positive out of it and help other people to better understand cancer, I decided to turn this into the topic for my bachelor thesis. That's the start of basiccancer.info
What is the benefit of basiccancer.info?
When searching for information about cancer, one typically finds jargon-laden scientific articles or unstructured websites with complex information. None of these sites offer you a fast, easy way to sift through the information. Nor are they well-structured with -supportive infographics.
The goal of basiccancer.info is to provide a fast and easy access to information that also reflects the most up-to-date scientific knowledge. In the first category, »Braincancer,« for instance, articles were proofread by a researcher from the German Cancer Research Center Heidelberg. It is an innovative access-point to basic information on all main types of cancer, with a well-structured user interface and usability for desktop and mobile.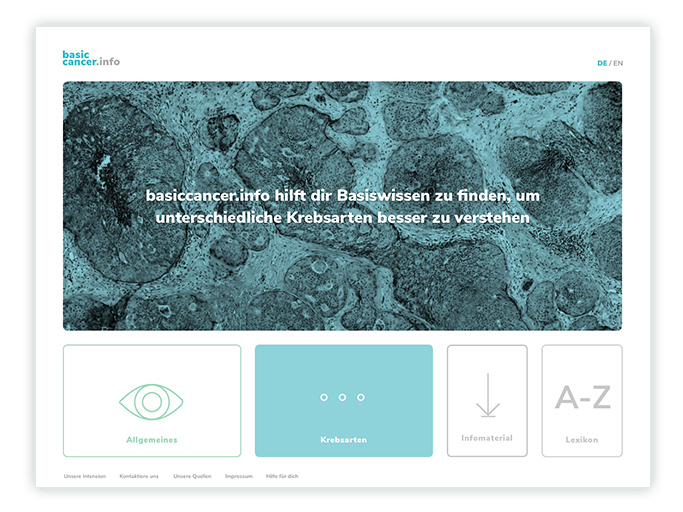 What makes basiccancer.info different to
other information websites?
What basiccancer also offers, is a simplified dictionary which is connected with the articles. The User can look for the definitions by hovering over the underlined words without having to open the dictionary.
Basiccancer.info also offers a download option if users want to print out information about a specific cancer type. The website is mobile friendly as well.
Besides the main information about the different cancer types, the website offers a section with a great overview to get to know how each effected organ works and what will be affected if cancer is growing there. To make It more understandable the user can switch trough inbetween this category and the specific cancer type.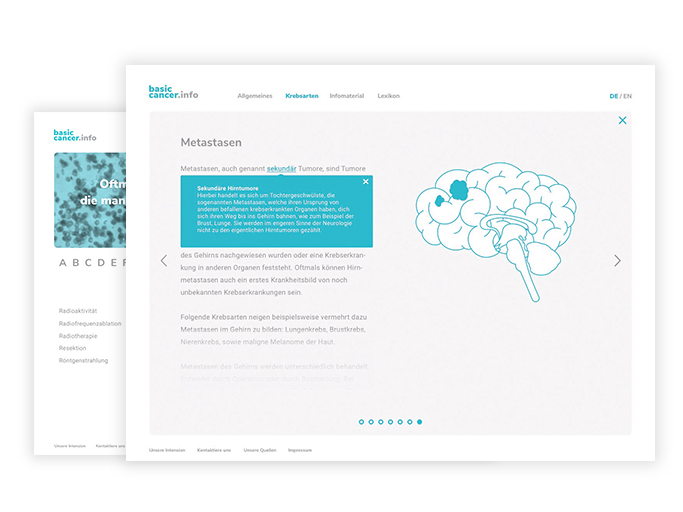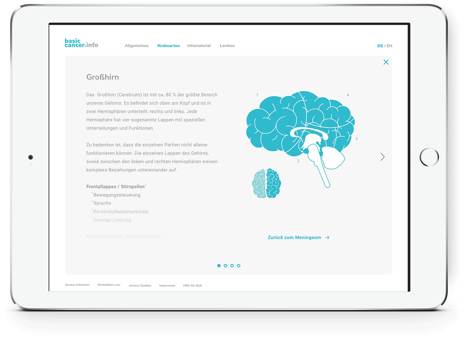 1. basic information as short as possible 
2. clear display of what the pages offer

4. well structured and easy to understand

5. supportive visualisation
6. information of each cancer type for download
7. onsite lexicon where you can find word descriptions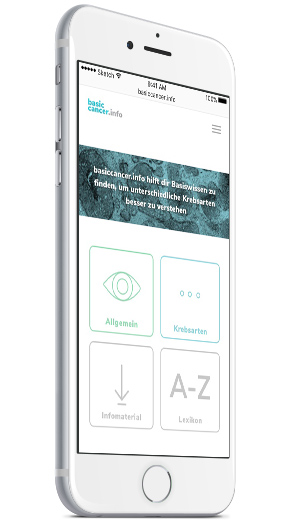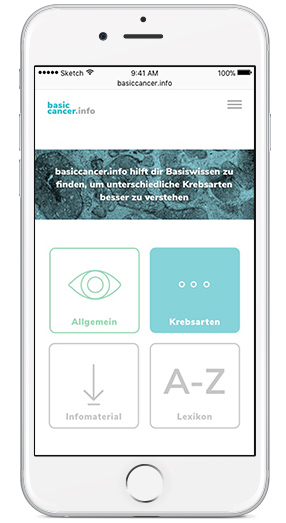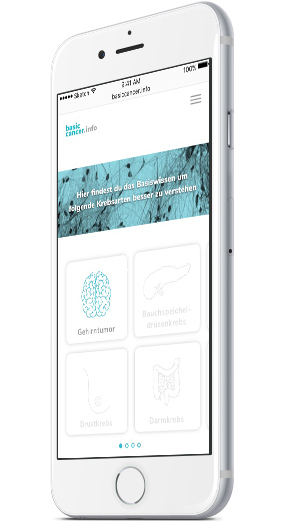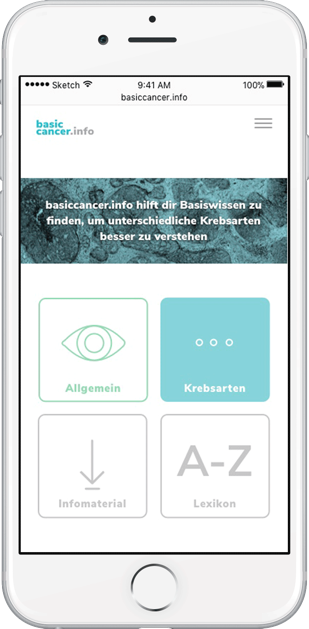 Corporate Colors and Fonts
Corporate Colors and Fonts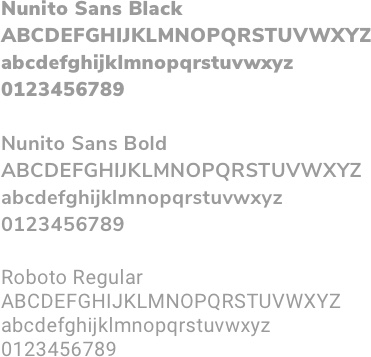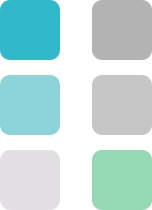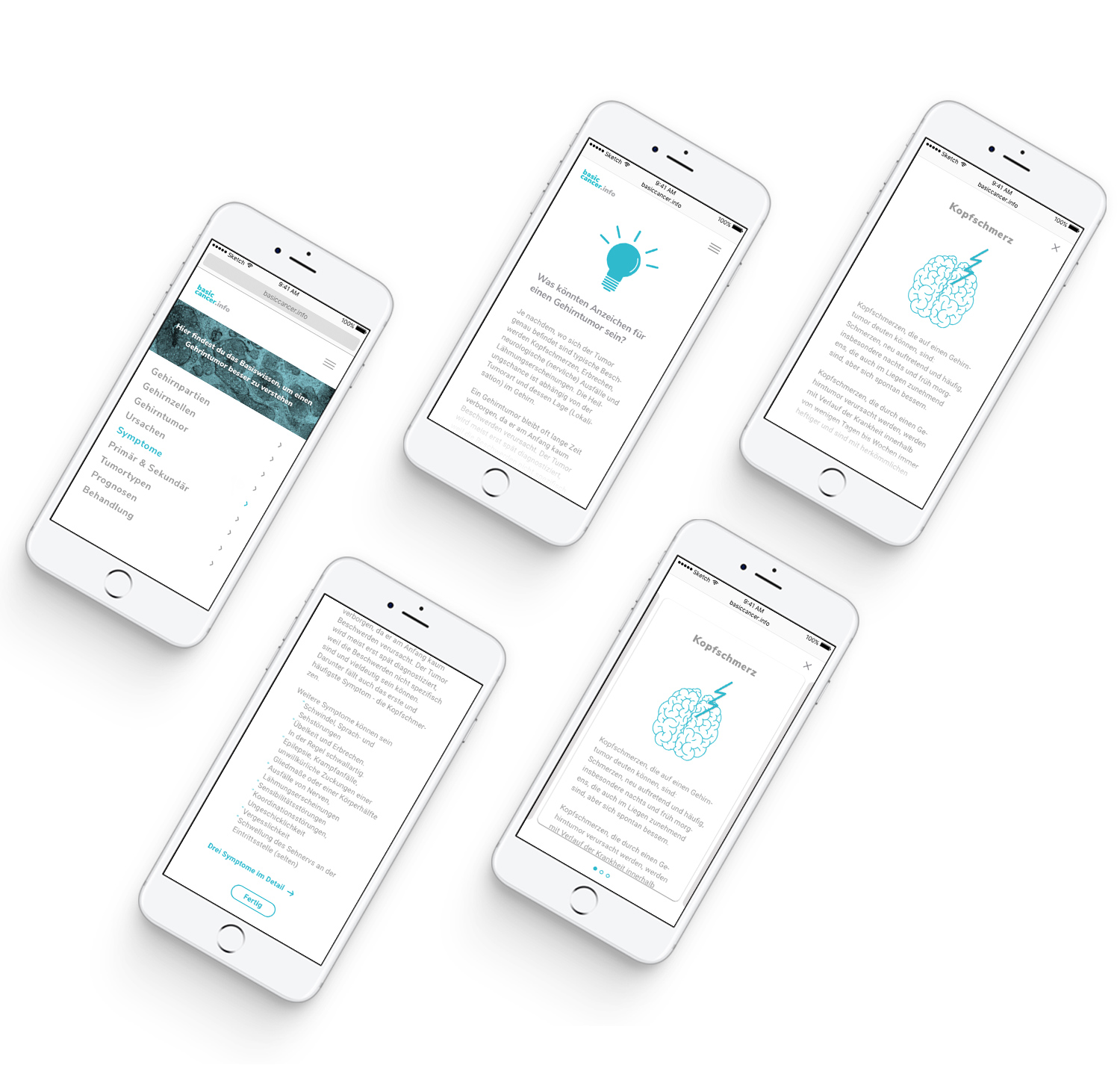 What is the plan for the future?
My goal is to make sure affected patients and their family members are no longer dependent on unstructured, complex sources. In the future I aim to develop this website further, find sponsors to help me make it an even more reliable source, and change the way we learn about cancer!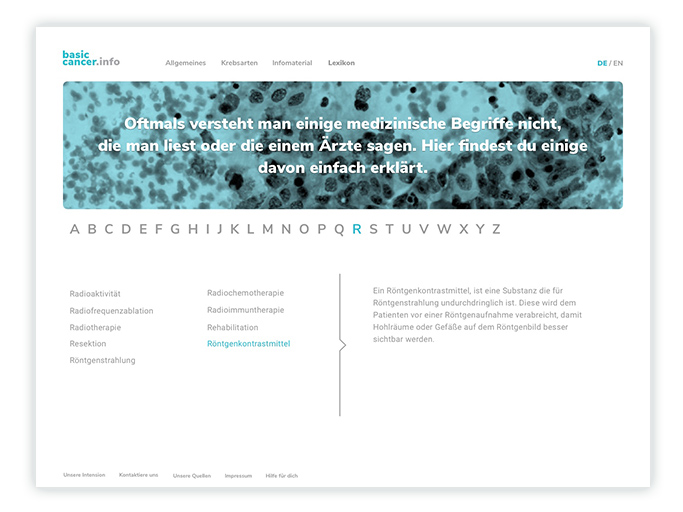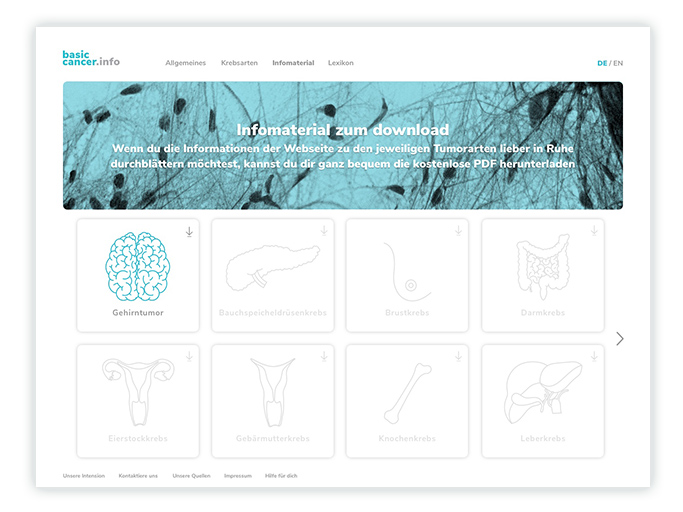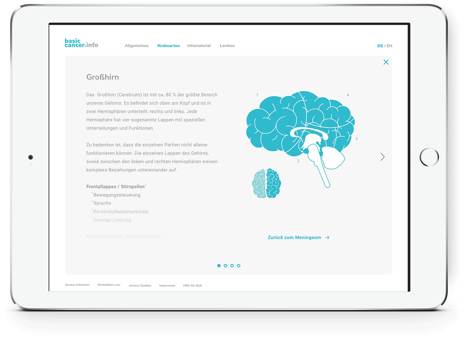 Location
Mannheim University of Applied Sciences
Department design
Designer
Julia Haaf
Date
2017
My role
Editor
Topic
Bachelor Thesis